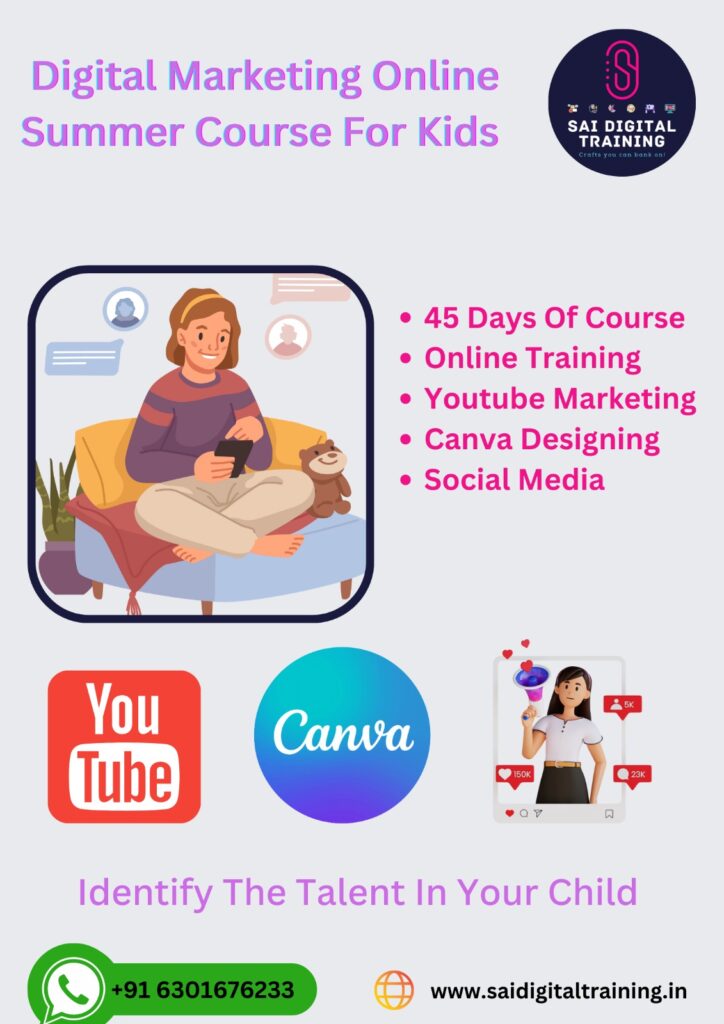 Digital Marketing Online Course For Kids
Every parent is suffering by their children or teenagers using mobile phones throughout the day during the summer vacation. Are you concerned about your child's addiction to social media or the Internet? Have you ever examined the skill that is hidden within them?
To provide answers to all of these queries, Sai Digital Training is developing a Digital marketing course for kids throughout the summer vacation. It assists your child in improving their thinking abilities and converting their internet skills into a professional manner.
Digital marketing is popular all around the world, and a digital marketing course for youngsters may help them master advanced digital marketing skills from an early age. Children in other nations begin learning web design in fourth standard. Why couldn't you train your youngster in advanced digital marketing skills?
Digital Marketing Course For Kids 45 Days
1.Web Designing
2.Canva Designing
3.Social Media
4.Youtube